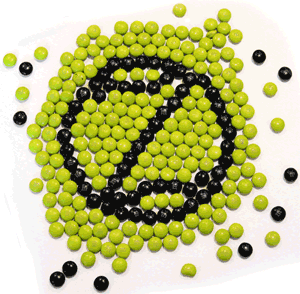 Welcome to NeonZ Enterprizez
NeonZ Enterprizez provides a wide range of creative and technical services for individuals, small to medium size businesses, and non-profit organizations in the Orange County, CA area. From Information Technology to Visual Effects & Animation, we provide a wide range of services for organizations that do not have a dedicated staff to perform such functions or firms who are seeking specialized services for a specific project.
Please view each of the different services for more information and additional resources that may be helpful for you.
WHAT'S NEW!


5.18.2015
Martin Zapata just received his M.B.A. in Information Systems from Mihaylo School of Business and Economics at Cal State Fullerton. This site will be undergoing a redesign and update to .NET. Enjoy!
INDUSTRY UPDATES!
ANIMATION
First Look: 'I Moved to Los Angeles to Work in Animation' Graphic Novel

Brazilian Movie 'Tito and the Birds' Fights a Climate of Fear

The Many Layers of 'This Magnificent Cake!'

News Bytes: Fathom Backs Animation Is Film, TAAFI Program Revealed, Benjy Brooke Goes for 'TTG' Movie & More

'Love, Chunibyo and Other Delusions – Take On Me' Lands Nov. 2

Spanish & Argentinean Studios Grow Musical 'Turuleca' Property

GKIDS Brings Hayao Miyazaki Doc to US Theaters Dec. 13 & 18

News Bytes: 'Animals' Euthanized by HBO, Big Bird Puppeteer Retires, Sara Litzenberger's 'Undiscovered' Gem & More

The Grinch: Illuminating Dr. Seuss's Mean One!

WAG Eyes Tim Story, Chris Columbus for 'Tom and Jerry' & 'Scooby-Doo'

Disney Summons New 'Aladdin' Trailer and Poster

Daniel Radcliffe, Adam Lambert Join Cast of 'Playmobil: The Movie'

Animation Ireland Welcomes Film Tax Relief Extension

'Crazy Rich Asians' Writer Working on New Disney Toon

Jackie Chan to Produce & Voice Star in 'Once Upon a Zodiac'

UK Animation & VFX Industries Report Major Gains

Peter Dinklage Joins Cast of 'Croods 2'

Watch: DreamWorks Flies with New 'How to Train Your Dragon 3' Clip

Kelly Clarkson Joins the 'Trolls World Tour' Cast

Netflix Shoots for Adult Toon 'Hoops'