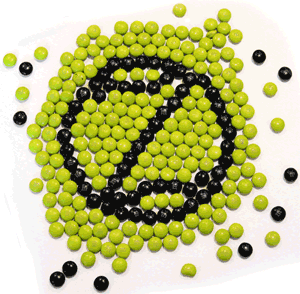 Welcome to NeonZ Enterprizez
NeonZ Enterprizez provides a wide range of creative and technical services for individuals, small to medium size businesses, and non-profit organizations in the Orange County, CA area. From Information Technology to Visual Effects & Animation, we provide a wide range of services for organizations that do not have a dedicated staff to perform such functions or firms who are seeking specialized services for a specific project.
Please view each of the different services for more information and additional resources that may be helpful for you.
WHAT'S NEW!


5.18.2015
Martin Zapata just received his M.B.A. in Information Systems from Mihaylo School of Business and Economics at Cal State Fullerton. This site will be undergoing a redesign and update to .NET. Enjoy!
INDUSTRY UPDATES!
ANIMATION
Fathom & Aniplex Plan Valentine's Treat with 'I want to eat your pancreas'

Eleven Arts Walks 'Haikara-San' Pt. 2 Down the Theater Aisle

New Film & Hosoda Clips for 'Mirai' Revealed by GKIDS

Netflix Announces 'Escape from Hat' Directed by Mark Osborne

Tim Burton's 'Dumbo' Takes Flight in New Trailer

News Bytes: '44 Cats' Purrs to Ratings Record, Funimation Trailers 'Broly', Disney Doppelgangers & More!

'Hand Drawn' Doc Featuring Eric Goldberg, Jorge Gutierrez Now Crowdfunding

New Trailer for 'Never-Ending Man: Hayao Miyazaki' Arrives from GKIDS

Invasion of the Chimpanzombies! Official 'Wonder Park' Trailer Revealed

Your 2018 Animated Feature Oscar Dossier!

Pearl & Netflix's 'Over the Moon' Takes Off with Imageworks

Disney's Glorious Glitch: 'Ralph Breaks the Internet'

'Mirai': Adventures in Time Travel with Mamoru Hosoda

To Infinity, and Your Mom! Key & Peele Star in 'Toy Story 4' Reaction-Teaser

News Bytes: BoxLunch 'Fantasia' Collection, Mike Diva Spawns 'PreBirth' for Adult Swim, ILM Launches TV Division & More

Mark Dindal Tapped to Helm 'Garfield' for Alcon

Take a Pika! 'Pokémon: Detective Pikachu' Trailer Arrives

New Playmate Forky Struggles to Adjust in 'Toy Story 4' Teaser

GKIDS Glimpses the Future in Official English 'Mirai' Trailer

Illumination's 'The Grinch' Expects a Big, Green Weekend