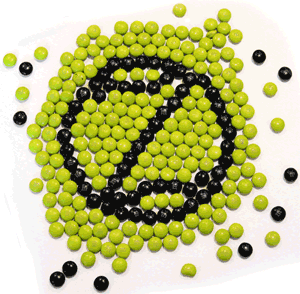 Welcome to NeonZ Enterprizez
NeonZ Enterprizez provides a wide range of creative and technical services for individuals, small to medium size businesses, and non-profit organizations in the Orange County, CA area. From Information Technology to Visual Effects & Animation, we provide a wide range of services for organizations that do not have a dedicated staff to perform such functions or firms who are seeking specialized services for a specific project.
Please view each of the different services for more information and additional resources that may be helpful for you.
WHAT'S NEW!


5.18.2015
Martin Zapata just received his M.B.A. in Information Systems from Mihaylo School of Business and Economics at Cal State Fullerton. This site will be undergoing a redesign and update to .NET. Enjoy!
INDUSTRY UPDATES!
ANIMATION
Daily News Bytes: The Deal with the FOX Deal, Seed's Synesthetic 'Finger Machines,' Rodeo Wrangles 'Jumanji' FX & More

George R.R. Martin's 'Ice Dragon' Takes Flight with Warner Animation Group

Exclusive Clip: 'The Breadwinner' Arrives in UK Cinemas May 25

GKIDS Sets Off New 'Fireworks' Trailer

Daily News Bytes: Palm Springs as Pop Culture Spot, Breaking into Voice Work, Festival Calls & More!

'Haikara-San' US English Dub Cast Revealed

Astro-Nomical Teams with Yiwen for 'Adventurous Prince' Adaptation

Sony Slates Animated 'The Mitchells vs. The Machines' for 2020

Daily News Bytes: 'Mowgli' First Trailer, Inside the Disney "Morgue," Toei's Questionable QA Overhaul & More

Mystery Solved! Studio AKA Was Behind 'Sherlock Gnomes' Credits