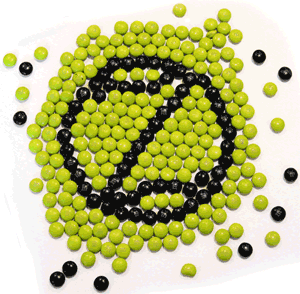 Welcome to NeonZ Enterprizez
NeonZ Enterprizez provides a wide range of creative and technical services for individuals, small to medium size businesses, and non-profit organizations in the Orange County, CA area. From Information Technology to Visual Effects & Animation, we provide a wide range of services for organizations that do not have a dedicated staff to perform such functions or firms who are seeking specialized services for a specific project.
Please view each of the different services for more information and additional resources that may be helpful for you.
WHAT'S NEW!


5.18.2015
Martin Zapata just received his M.B.A. in Information Systems from Mihaylo School of Business and Economics at Cal State Fullerton. This site will be undergoing a redesign and update to .NET. Enjoy!
INDUSTRY UPDATES!
ANIMATION
'Boonie Bears: The Big Shrink' Makes Big Impression in Canada

Woody Meets the Wide World in 'Toy Story 4' Official Trailer

GKIDS Gets Swept Away with 'Children of the Sea'

Watch: Exclusive First Trailer for Lupus Films' Movie 'Kiki'

Ed Bignell Discusses His Latest Animated Venture Robozuna

News Bytes: 'Wonder Park's BO Track, 'Legend of Vox Machina' Smashes Crowdfund Goals, Arnold 5.3 Enters Public Beta & More

Irish Animation Studios Toast Global Growth for St. Patrick's Day

News Bytes: Disney-Fox Merger Closing, Lost 'Doctor Who' Gets Animated & More

James Gunn Is Back in 'Guardians 3' Director's Chair

Dates Set for 'Tom and Jerry,' 'Tiger's Apprentice'

'Wonder Park': Paramount's Colorful Animated Ride

Watch: Meet the Cast of 'Wonder Park'!

News Bytes: The Art of 'Spider-Verse' Clip, Spotify Bundles Hulu AVOD, SpongeBob Couture & More

'The Impossible Dream' Documentary Goes Behind the Canvas of 'Loving Vincent'

News Bytes: Making of 'Metro Exodus: Artyom's Nightmare', Nike X 'Missing Link,' UNIQLO Marks 'Gundam's 40th & More

Nick Cannon Leads Voice Cast for 'Pierre the Pigeon-Hawk'

Trailer: Disney's Live-Action 'Aladdin' Is Out of the Lamp

News Bytes: 'Okko's Inn' English Trailer, Virendra Chauhan Joins 88 Pics, Funko Book Series & More

News Bytes: Celebrating Int'l Women's Day, Disney-Fox Deal Draws Nigh & Happy Bativersary!

Studio 100's 'Princess Emmy' Will Bow in NorAm with Shout! Factory