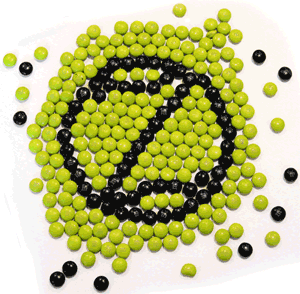 Welcome to NeonZ Enterprizez
NeonZ Enterprizez provides a wide range of creative and technical services for individuals, small to medium size businesses, and non-profit organizations in the Orange County, CA area. From Information Technology to Visual Effects & Animation, we provide a wide range of services for organizations that do not have a dedicated staff to perform such functions or firms who are seeking specialized services for a specific project.
Please view each of the different services for more information and additional resources that may be helpful for you.
WHAT'S NEW!


5.18.2015
Martin Zapata just received his M.B.A. in Information Systems from Mihaylo School of Business and Economics at Cal State Fullerton. This site will be undergoing a redesign and update to .NET. Enjoy!
INDUSTRY UPDATES!
ANIMATION
Keegan-Michael Key: 'Wendell and Wild' Could Premiere Next Year

'Lion King' Rules Overseas Box Office, $300M+ Weekend Expected

'Frozen 2' Will Get Sámi Language Version

Majority of Victims Women in Grudge-Fueled Kyoto Animation Attack

News Bytes: Comic-Con Tidbits, Trailers & More

Arson Attack Kills at least 33 at Kyoto Animation Studio in Japan

News Bytes: Super Spidey Tribute, Abigail Disney on Park Worker Conditions, Harry Styles as Prince Eric? & More

The Next Wave of Comics-Inspired Movies

Feathered Frenzy: 'The Angry Birds Movie 2' Returns with a Cool Twist

It's a Playmobil World After All!

News Bytes: Kermit Consults on 'Amphibia,' Lupin III's CG Heist, WB Unpacks SDCC Swag Bags & More

Remastered Classics Return to Theaters for 'Peanuts' 50th Anniversary

Reviews: 'Lion King' Has Fierce FX & Voices, Few Surprises for Fans

News Bytes: Million Moms Boycott 'Toy Story 4', Become a 'Rick and Morty' Character, 'Kiki' Soars to Theaters & More

News Bytes: New 'Dora' Trailer, 'Thrones' Prequel Hints, 'Sandman' Series, & More

Exclusive: Behind the Scenes of 'Mosley', an Animated Labor of Love

Trailer: Maleficent Locks Horns with Myths and Mortals in 'Mistress of Evil'

Watch: A Legendary Hero Returns in Disney's 'Mulan' in March

Katsuhiro Otomo Reveals 'Orbital Era,' New 'Akira' & Complete Manga Collection

Halle Bailey Cast as Ariel in Disney's Live-Action 'Little Mermaid'