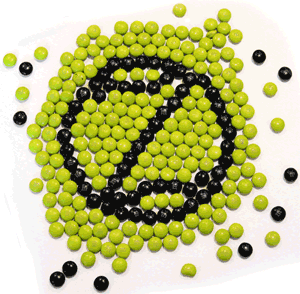 Welcome to NeonZ Enterprizez
NeonZ Enterprizez provides a wide range of creative and technical services for individuals, small to medium size businesses, and non-profit organizations in the Orange County, CA area. From Information Technology to Visual Effects & Animation, we provide a wide range of services for organizations that do not have a dedicated staff to perform such functions or firms who are seeking specialized services for a specific project.
Please view each of the different services for more information and additional resources that may be helpful for you.
WHAT'S NEW!


5.18.2015
Martin Zapata just received his M.B.A. in Information Systems from Mihaylo School of Business and Economics at Cal State Fullerton. This site will be undergoing a redesign and update to .NET. Enjoy!
INDUSTRY UPDATES!
ANIMATION
'The Incredibles' Smashes Records With $180Mil Opening Weekend

News Bytes: 'Hotel Transylvania 3,' 'Playmobil' and Friends of Mine

Domee Shi's Pixar Short 'Bao' Satisfies Artistic Appetite

Green Gold Joins Mundoloco's 'Escape to India' Movie

'Incredibles 2' Expected to Smash B.O. Records This Weekend

Will Apple Release Cartoon Saloon's Next Movie?

Pearl Studio Shines Light on Slate at Annecy

'Abominable' Voice Cast Announced by DreamWorks and Pearl

'The Grinch' Steals Hearts in New Trailer

News Bytes: 'Bat Pat's' New Home, 'Masha's' World Cup Fever, Fox's Diversity Push and More