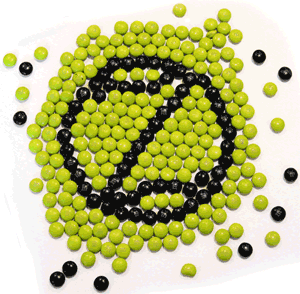 Welcome to NeonZ Enterprizez
NeonZ Enterprizez provides a wide range of creative and technical services for individuals, small to medium size businesses, and non-profit organizations in the Orange County, CA area. From Information Technology to Visual Effects & Animation, we provide a wide range of services for organizations that do not have a dedicated staff to perform such functions or firms who are seeking specialized services for a specific project.
Please view each of the different services for more information and additional resources that may be helpful for you.
WHAT'S NEW!


5.18.2015
Martin Zapata just received his M.B.A. in Information Systems from Mihaylo School of Business and Economics at Cal State Fullerton. This site will be undergoing a redesign and update to .NET. Enjoy!
INDUSTRY UPDATES!
ANIMATION
Voice Cast Revealed for 'Angry Birds Movie 2'

Guru Explores 'Space Between Stars'

'Peter Rabbit' Is Sony's Biggest Non-Bond U.K. Hit

Timeless Films Selling 'Koati' at Cannes, Starring Sofia Vergara

Daily News Bytes: Remembering Bhimsain, Phosphene Founder Talks Women in VFX, A Nickelodeon Tour & More

Crunchyroll Movie Night Presents 'Bungo Stray Dogs – DEAD APPLE' in May

Jackie Chan, Constance Wu to Voice Sony's 'Wish Dragons'

News Bytes: Rick & Morty Visit the Ponyverse; NFB Shorts, 'Yoko' in China; Snoop Leads Sci-Fi Indie & More!

Hosoda to Premiere 'Mirai' in Cannes

Daily News Bytes: 'Robot Trains' Heads to ME, Shanghai Film Fest 2018, Michael Rosen Opening Children's Media Conference & More