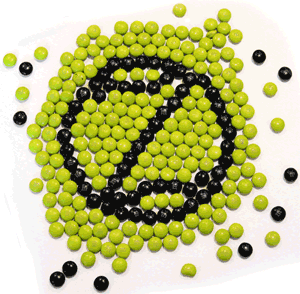 Welcome to NeonZ Enterprizez
NeonZ Enterprizez provides a wide range of creative and technical services for individuals, small to medium size businesses, and non-profit organizations in the Orange County, CA area. From Information Technology to Visual Effects & Animation, we provide a wide range of services for organizations that do not have a dedicated staff to perform such functions or firms who are seeking specialized services for a specific project.
Please view each of the different services for more information and additional resources that may be helpful for you.
WHAT'S NEW!


5.18.2015
Martin Zapata just received his M.B.A. in Information Systems from Mihaylo School of Business and Economics at Cal State Fullerton. This site will be undergoing a redesign and update to .NET. Enjoy!
INDUSTRY UPDATES!
ANIMATION
Industry Watchers Predict a Rough Week for 'Playmobil'

'Spies in Disguise': Espionage Takes Wing

News Bytes: PS4 Ad Plagiarised, Viacom & CBS Reunite, Full 'Frozen II' Original Song, 'Locke & Key' Dated & More

Exclusive Clip: The Big 'Klaus' Christmas Pitch!

News Bytes: 'HTTYD: The Hidden World' Wins NBR Award, New 'Steven Universe' Game, Next on Disney+ & More

Antitrust Complaint Over 'Frozen II' Screen "Monopoly" in S. Korea

'Ne Zha': Creating China's Charming Demon Boy

GKIDS & Fathom Add Exclusive 4DX 'Promare (Redux)' Screenings

Acamar, Vue & Showcase Bring 'Bing's Christmas' to UK Cinemas

'Frozen II' Ices BO Competition with $350M Global Debut

News Bytes: Lost Miyazaki T-Day Toon, 30th Award for 'Memorable', KyoAni to Demo Burned Studio & More

News Bytes: 'Frozen II' Heats Up BO, Disney+ Additions, 'Weathering with You' Wins APSA & More

News Bytes: 'Frozen II' Set to Bust BO Record, Baby Yoda Art Unveiled, 'Weathering with You' Gets New Trailer & More

Clip: Bringing the Puppets of 'Missing Link' to Life

'Hand Drawn' Documentary Crowdfunds Final Round

'Klaus': Santa Begins — in Glorious 2D!

Disney Shifts Fox Animation Flicks on the DL

Now Playing: GKIDS Sheds New 'White Snake' Clips

News Bytes: Paramount Tags 'Rumble' in for 'Rugrats,' Nexus Launches Gilda AR, 'Queens of Animation' Excerpt & More

Trailer: Ride the Rhythmic Whirlwind of 'Trolls World Tour'