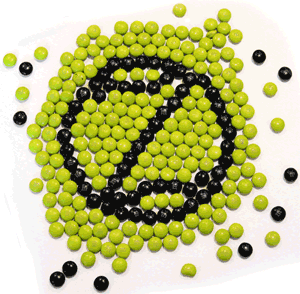 Welcome to NeonZ Enterprizez
NeonZ Enterprizez provides a wide range of creative and technical services for individuals, small to medium size businesses, and non-profit organizations in the Orange County, CA area. From Information Technology to Visual Effects & Animation, we provide a wide range of services for organizations that do not have a dedicated staff to perform such functions or firms who are seeking specialized services for a specific project.
Please view each of the different services for more information and additional resources that may be helpful for you.
WHAT'S NEW!


5.18.2015
Martin Zapata just received his M.B.A. in Information Systems from Mihaylo School of Business and Economics at Cal State Fullerton. This site will be undergoing a redesign and update to .NET. Enjoy!
INDUSTRY UPDATES!
ANIMATION
Watch: New English-Language Trailer for 'Maquia'

Stealing Beauty: Director Milorad Krstic discusses his brilliant new 2D-animated movie 'Ruben Brandt Collector'

Toonbox Ent. and GAMA Ent. Announce Production Deal

Fox Is Developing a 'Simpsons Movie' Sequel

Gal Gadot to Voice Character in 'Ralph Breaks the Internet'

GKIDS to Release 'Mirai' on Nov. 30

GKIDS & Fathom Returning Satoshi Kon's 'Perfect Blue' to Theaters

News Bytes: 'Nutcracker and the Four Realms' Trailer 2, Who Is Squirrel Girl?, 'Space Kid and Cat' Takes Off & More

Daily News Bytes: Ruby Rose Is CW's Batwoman, Disney OTT Update, RTX Women Speak Up & More

LOBO Expands US Presence to New NYC Space

Disney Picks Up African Princess Project 'Sadé'

Daily News Bytes: Meet 'Marvel Rising's Ghost-Spider, RTX Recap, FOX Fights for 'Simpsons' & More

Legendary Scores Rights to 'Prince of Cats' Graphic Novel

Daily News Bytes: FOX TV Chair Speaks Up on Apu Uproar, Will Davies Writing 'Royal Rabbits,' Rube Goldberg Retrospective, & More

WB Hires 'LEGO Batman' Scribe for 'Super Pets' Project

Eleven Arts Brings 'Laughing Under the Clouds: Gaiden' to US

The Truth Is Out There in Final 'Smallfoot' Trailer

Daily News Bytes: Annies & Emiles Call for Entries, Carter Goodrich Heads to Fredrikstad, NFB at TIFF & More

Classic 'Transformers: The Movie' Returns Thru Fathom, Hasbro & Shout!

Daily News Bytes: New 'Venom' Spot Has Teeth, 'Grave of the Fireflies' Returns, 'Incredibles 2' Passes 1 Billion, & More