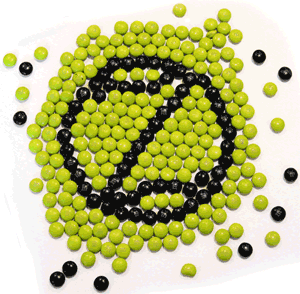 Welcome to NeonZ Enterprizez
NeonZ Enterprizez provides a wide range of creative and technical services for individuals, small to medium size businesses, and non-profit organizations in the Orange County, CA area. From Information Technology to Visual Effects & Animation, we provide a wide range of services for organizations that do not have a dedicated staff to perform such functions or firms who are seeking specialized services for a specific project.
Please view each of the different services for more information and additional resources that may be helpful for you.
WHAT'S NEW!


5.18.2015
Martin Zapata just received his M.B.A. in Information Systems from Mihaylo School of Business and Economics at Cal State Fullerton. This site will be undergoing a redesign and update to .NET. Enjoy!
INDUSTRY UPDATES!
ANIMATION
Sentai, Fathom Ask Theaters 'Is It Wrong to Try to Pick Up Girls in a Dungeon?'

News Bytes: Extended 'Lion King' Spot, 'BoJack' Artists Unionize, Rotten Tomatoes Animated Essentials & More

Taika Waititi to Direct Animated 'Flash Gordon' Pic

'Toy Story 4' Sets Animation B.O. Record, While 'Spirited Away' Soars in China

Plenitude, Cubic7 Ramp Up Skater-Punk Feature CG 'Binbag'

Pixar's 'Toy Story' 4 Expected to Play with $160-Million Weekend

Emily Dean Making Feature Directorial Debut with Sony's 'Tao'

Ron Howard to Direct 'Shrinking of Treehorn' Movie

Trailer: Meet the Six Musical Tribes of 'Trolls World Tour'

News Bytes: TV Critics Youth Nominees, Marvel Returns to CCI, Rosamund Pike Cast in 'Wheel of Time' & More

Full Cast Rocks Out with 21 'Trolls World Tour' Character Posters

Pixar Dates and Details Original Feature 'Soul' for 2020

Trailer: 'Kung Fu Panda: The Paws of Destiny' S2 Kicks Off July 5

Warner Animation Group Shares Details of 2020's 'Scooby-Doo' Pic

'Lion King' May Open in China a Week Before the U.S.

First Look: Xilam's Acclaimed Annecy Movie 'I Lost My Body'

Early Reviews: Everybody Loves 'Toy Story 4' Already!

Italy's Alessandro Rak Developing Post-Apocalyptic Movie

Studio Trigger's 'Promare' Is Snapped Up By GKIDS

Kris Pearn Gives Us the Scoop on His Netflix Pic 'The Willoughbys'