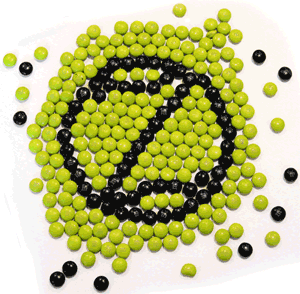 Welcome to NeonZ Enterprizez
NeonZ Enterprizez provides a wide range of creative and technical services for individuals, small to medium size businesses, and non-profit organizations in the Orange County, CA area. From Information Technology to Visual Effects & Animation, we provide a wide range of services for organizations that do not have a dedicated staff to perform such functions or firms who are seeking specialized services for a specific project.
Please view each of the different services for more information and additional resources that may be helpful for you.
WHAT'S NEW!


5.18.2015
Martin Zapata just received his M.B.A. in Information Systems from Mihaylo School of Business and Economics at Cal State Fullerton. This site will be undergoing a redesign and update to .NET. Enjoy!
INDUSTRY UPDATES!
ANIMATION
News Bytes: 'Golden Girls' Puppet Show, D23 Livestreams, Animation Illuminates Prison Life & More

Trailer: GKIDS Opens 'Another Day of Life' in NY & LA Next Month

News Bytes: Spider-Man Booted from MCU, New 'Dark Crystal' Featurette, Oscar Short Contender 'Sister' & More

Cinekid Selects 26 Animated Shorts For 2019 Competition

Sony/Rovio's 'Angry Birds 2' Flies Low with $16.2 Mil Week

Chinese Blockbuster 'Ne Zha' Gets U.S. Release Thanks to Well Go

'Toy Story 4' Hits $1 Billion Mark, Scores Another Record for Disney

Polish Kids' Adventure 'Shrew of Destiny' Gets English Trailer

Trailer: 'To Your Last Death' Narrated by Shatner Premieres at FrightFest UK

Recovering KyoAni Releases 'Violet Evergarden' Movie Trailer

News Bytes: Fox Under Fire from Disney, Remembering KyoAni Victims, Local Resources Boost 'Ne Zha' & More

News Bytes: Deepfaking 'Lion King,' Arrest in Square Enix Threat, 'Spitting Image' Returns & More

Rose McGowan Gets Animated for Feature Directorial Debut

'Lion King' Sets Disney Record, 'Nezha' & 'Toy Story 4' Going Strong

News Bytes: Crunchyroll Peels 'Bananya' S2, Pokemon Pop-Up in London, Academy Board Elections & More

'Children of Blood and Bone' Lucasfilm's First Franchise Departure Since Disney Buy

Trailer: 'The Addams Family' – There Goes the Neighborhood!

News Bytes: 'Playmobil' Pushed Back, the Big 'Tuca & Bertie' Question & More

'Nezha' Beats Out 'Zootopia' for All-Time China Box Office Crown

Favreau's 'Lion King' Continues to Roar This Weekend